These visions seem to have Universal Archetypes.
These are common similarities in the visions people see.
This is despite participants having different backgrounds and drinking different brews of ayahuasca.
Cognitive psychologist Benny Shannon made a list of the common things he encountered in his 70+ ayahuasca experiences plus the visions of 19 research participants.
The common visions are (in descending order of frequency):
Beings
Animals
Palaces
Human beings
Serpents
Ancient civilisations
Birds
Angels and divine beings
Felines
Forests
Cities
Landscapes
Flowers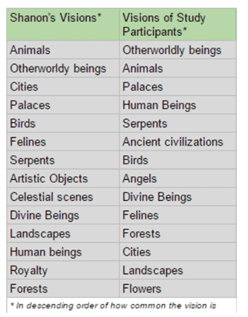 Many artists have tried to capture ayahuasca visions.
Here's some of the best: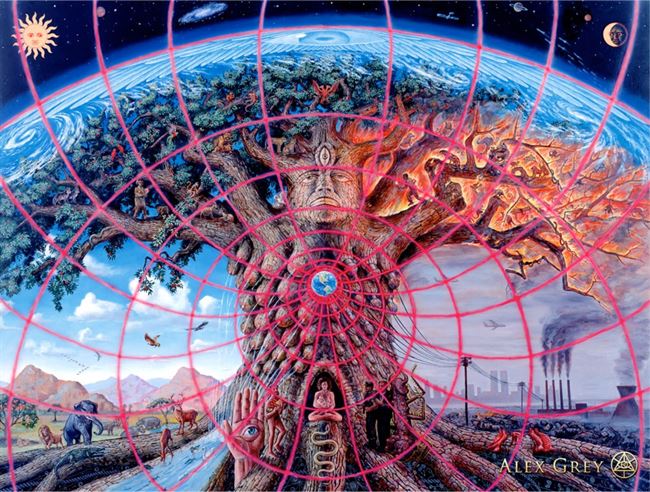 Image credit: Alex Grey
Image Credit: Anderson Debernardi
Image Credit: Luis Tamani
Image Credit: Pablo Amaringo
And a couple from my personal favourite ayahuasca artist, Juan Carlos Taminchi: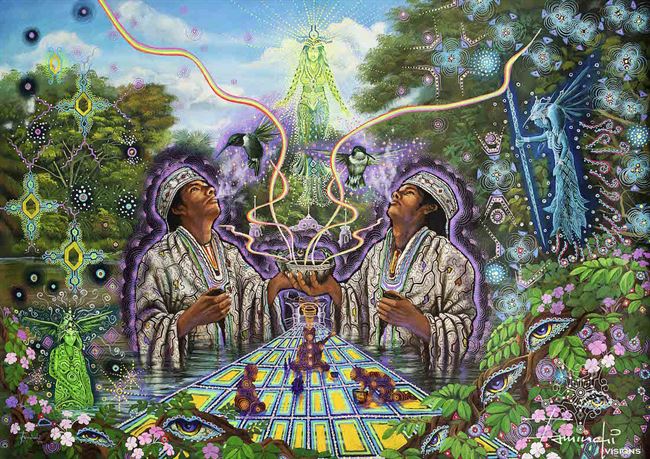 Image Credit: Juan Carlos Taminchi
Image Credit: Juan Carlos Taminchi
There are also video artists, who have tried to represent what they saw during their ayahuasca experience.
Here's the best of them:
Want More Answers on Ayahuasca?



This answer is part of our "Most Comprehensive Guide To Ayahuasca on the Internet"
100% free and available here:

Ayahuasca Info: The Definitive Guide