This remote jobs list contains 300 companies hiring in 2020.

You could call it "The Ultimate Remote Jobs List" – That's what I aimed for.
I'm passionate about helping people find remote work (because it gives them more freedom).

Below you'll find a list of the companies, a short bio and the link to their careers page to view open opportunities.
If you have any companies to add to this list, please contact me.

The Ultimate Remote Jobs List (2020)
#

10up – 10up make finely crafted websites and tools for content creators, helping clients like Microsoft, Time, ESPN, and Adobe create a better web.

A
A Place for Mom – A Place for Mom provides referrals to senior living communities at no cost to their users.

Accruent – Accruent is the world's leading provider of intelligent solutions & cloud-based software for the built environment.

Achieve Test Prep – Achieve offers a faster and more flexible way to earn a nursing degree online.

ADP – ADP offers industry-leading online payroll and HR solutions, plus tax, compliance, benefit administration and more.

ADTRAV Travel Management – ADTRAV develops travel programs that drive maximum ROI for their clients. They pride themselves in creating change, embracing innovation and constantly searching for a smarter way to travel.

Aerotek – Aerotek is the leading recruitment and staffing agency worldwide. Their staffing solutions are focused on bringing great people and great organizations together.

Aetna – Aetna offers health insurance, as well as dental, vision and other plans, to meet the needs of individuals and families, employers and health care providers.

AFIRM – AFIRM provides resources to enable continuous advancement of chemical management best practice.

Aha! – Web-based roadmap software that helped more than 300000 users build products customers love.

Airtable – Airtable is the all-in-one collaboration platform empowering 80,000+ companies.

AirTreks – Making round-the-world travel easier & simpler, their tool helps find complex trip prices.

Alight Solutions – Leading provider of integrated benefits, payroll and cloud solutions.

Akasha – A non-profit born at the intersection of blockchain and collective intelligence.

Akava – Akava is a technology consultancy & talent studio delivering innovative solutions for Fortune 1000 enterprises and start-ups of all sizes.

Alley Interactive – Alley's team helps publishers take full advantage of data tools, interactive visualizations, and other engaging presentations in their work.

Amazon – You don't need an explanation for this one 😉

American Express – American Express offers world-class Charge and Credit Cards, Gift Cards, Rewards, Travel, Personal Savings, Business Services, Insurance and more.

Amplified – Giving inventors superpowers to solve the world's biggest problems.

Anthem, Inc. – Anthem, Inc. is working to transform health care with trusted and caring solutions.

Angel List – Search tech & startup jobs, find new tech products, and invest in startups.

AnyPlace – Live in a co-living space, extended stay hotel or a fully furnished apartment. Enjoy flexible housing as a digital nomad or remote worker.

Apex Systems – America's 2nd largest Information Technology Staffing organization.

Appen – Appen is a global leader in the development of high-quality, human-annotated training data for machine learning and artificial intelligence.

Apple – Look in your right pocket. 🙂

Archimedes – Archimedes Digital is a technology company that builds software to connect society with its shared traditions and cultures.

Ariya Digital – Ariya Digital enables family offices and individual investors to invest purposefully in diversified impact assets around the world.

Arkency – Arkency builds software for business. They help in growing big and advanced applications as well as planning and creating startups.

Art & Logic – Software development company in the United States.

Articulate Inc. – Articulate makes the world's best e-learning solution. Articulate 360 simplifies every aspect of course authoring and e-learning development.

Astropad – Makers of Astropad Studio and Luna Display. Turn your iPad into a drawing tablet with Astropad Studio.

Auth0 – Rapidly integrate authentication and authorization for web, mobile, and legacy applications so business owners can focus on your core business.

Authentic Jobs – AuthenticJobs is the leading job board to hire UI/UX designers, developers, and creative professionals. Used by New York Times, Tesla, Mercedes and many more.

Automattic – The people behind WordPress.com, WooCommerce, Jetpack, Tumblr, Simplenote, Longreads, Crowdsignal and more.

Awesome Motive – Offers tools and training to level the playing field for small businesses, so they can grow and compete with the big guys.

B
Barsala – Gives travelers a new way to experience their favorite cities. They hand pick high-end homes located in the best parts of Seattle, Portland, San Diego, Los Angeles, Chicago, and Boston.

Basecamp – Project management & collaboration software to manage projects, work with clients and more.

BCD Travel – Combines service leadership with flexible technology, intelligent data analysis and strategic solutions to provide global business travel management.

BELAY – A virtual assistant company that provides highly trained U.S. based remote bookkeepers, administrative assistants, and web specialists for business owners.

Best Practical – Popular open source software to track important tasks you can't afford to forget.

Bevy Labs – Bevy provides community professionals with a next generation software to aid community building.

Big Binary – BigBinary is a software development agency that builds custom web and mobile applications for clients using Ruby on Rails and React Native.

Blanket – Blanket gives the best products an unfair advantage by giving them access to the best distribution.

Blumira – Affordable rapid threat detection & disruption solution. Blumira improves cybersecurity workflow & helps contain real threats quickly.

Boldly – Finally, a career on your own terms. As a W2 employee with Boldly, you decide when, how much, and with whom you work.

BookingSync – Vacation rental management system designed to make the lives of vacation rental owners, managers and agencies easier.

BoxBoat – Helps companies achieve Digital Transformation in the cloud and on-premise through the use of modern technologies.

Brave – The Brave browser is a fast, private and secure web browser for PC, Mac and mobile offering a faster ad-free browsing experience.

Breeze Church – The world's easiest web-based church management software for small and mid-sized churches.

BrewBroker – BrewBroker is a one-stop-shop to buy, sell and source anything in beer.

BroadPath Healthcare Solutions – BroadPath takes care of healthcare BPO for payers & providers with an acclaimed on-demand recruitment model.

Bulb – Affordable, renewable energy switching service. 100% renewable electricity & 100% carbon neutral gas.

Buffer – Save time and manage social media accounts in one place. Buffer is a simpler way to schedule posts and track the performance of content on Facebook, Instagram, Twitter, Pinterest and LinkedIn.

C
Cabana Blockchain – Startup that develops IoT devices which use a blockchain.

Cactus Communications – Specialist academic English editing, medical communications, publication support, transcription, translation, and training services to individuals and corporations.

CACI International – Provides expertise and technology to enterprise and mission customers in support of national security and government transformation for defense, intelligence, and civilian customers.

Capside – NTT Communications company that design and manage IT systems architectures for 18 years to that help grow businesses.

Carlson Wagonlit Travel – CWT – Travel management company that manages business travel, meetings, incentives, conferencing, exhibitions, and handles event management.

Canny – Software that helps you collect and organize feature requests to better understand customer needs and prioritize your roadmap.

CareCentrix – Architecting the future of care at home through a holistic view of post-acute care, determining the best clinical path, and guiding care to the home.

CartKit – Connect with customers and reduce cart abandonment across Email, Push, SMS, and more. CartKit is multi-Channel Marketing made simple.

Campfire – Campfire Technology creates writing software that helps authors imagine, plan, and tell their stories.

Change Healthcare – Change Healthcare is a provider of revenue and payment cycle management and clinical information exchange solutions, connecting payers, providers, and patients in the U.S. healthcare system.

Chatbot – Automate customer service and sales with automated live chat No technical skills needed!

Choco – On a mission to reshape gastronomy by simplifying how restaurants order from their suppliers.

Chromatic – UI testing tool for React. Automatically QA the look of all your components, track their appearance from commit to commit, and get notified of visual changes.

Cisco – Manufactures and sells networking hardware, software, telecommunications equipment and other high-technology services and products.

Citizens Bank – Offers personal and business banking, student loans, home equity products, credit cards, and more.

Civic Actions – Works closely with public sector institutions to help strategize and execute on large-scale software projects.

ClaimCompass – Claim cancelled, overbooked or delayed flight compensation.

ClaimBot – Creator of the only enterprise-class virtual chat engine specifically built for the insurance and automotive industries.

Clearmob – Clearmob makes it easier for marketers to optimize their campaigns on social media. It provides a dashboard that plugs into their Facebook account.

Clipboard Health – Uses technology to help nursing facilities (SNFs, senior care, hospitals) get the right nurse at the right place at the right time.

Cloudtalk – Intelligent cloud-based virtual phone system for small businesses & enterprises that integrates with top CRM and Helpdesk tools.

Close.io – Close is the inside sales CRM of choice for startups and SMBs that helps them make more calls, send more emails and close more deals starting today.

Codecov – Provides highly integrated tools to group, merge, archive and compare coverage reports.

Cofense – Provides comprehensive phishing defense services to protect data, reputation, and business.

Collab – Cloud-based design review and issue tracking platform, developed specifically for the workflow of manufacturing teams.

Collage – Provides the easiest and most versatile tools to turn your photos into memories.

CommonWealth – Discuss, organize, and grow decentralized communities.

Concentrix – Technology-enabled global business services company specializing in customer engagement and improving business performance for some of the world's best brands.

Continu – Small and simple to use OS X menu bar based app that makes sure that one or more applications will always be running on your Mac.

Cookly –Helps you book authentic cooking classes and experience food cultures like never before. Choose from over 500 classes around the world & book online.

Counlty – Open source SDKs for mobile analytics and marketing, web, desktop, smart TV, smart watch, IoT and set-top box application analytics.

CryptoKitties – CryptoKitties is a blockchain game on Ethereum developed by Axiom Zen that allows players to purchase, collect, breed and sell virtual cats. It is one of the earliest attempts to deploy blockchain technology for recreation and leisure.

CrowdStrike – Cybersecurity technology company providing endpoint security, threat intelligence, and cyberattack response services.

CSI Companies – provide turnkey staffing solutions to businesses across the USA.

Cybercoders – Leading permanent placement recruiting firm. CyberCoders places professionals in all types of positions for all industries.

Cycloid – Helps teams contribute to projects and work smarter together, regardless of skillset through a simple and non-intrusive framework that ensures governance while maintaining flexibility.

CyraCom – Leading provider of language interpreting services and employs thousands of interpreters.

Cypress – Fast, easy and reliable testing for anything that runs in a browser.

CVS Health – American healthcare company that owns CVS Pharmacy, a retail pharmacy chain, CVS Caremark, a pharmacy benefits manager, Aetna, a health insurance provider, among many other brands.

D
Daily Kos (Kos Media) – Group blog and internet forum focused on center-left politics and the Democratic Party and center-left liberal American politics.
Data Virtuality – Data integration and management platform for instant data access, easy data centralization and data governance.

Datapane – Datapane makes it really easy to share and embed data analyses and results.

Dell – Multinational computer technology company that develops, sells, repairs, and supports computers and related products and services.

Design Pickle – The world's #1 unlimited graphic design service. Get a personal graphic designer today, always available, and for one flat monthly fee.

DNSfilter – Provides industry leading content filtering and threat protection.

DNSimple – Managed domain name server service which offers DNS hosting, domain registration, and SSL certificates.

Doist – Inspires the workplace of the future by creating simple yet powerful productivity tools that promote a more balanced way to work and live.

Dozuki – Standard work instruction software that empowers manufacturers to implement standardized procedures in support of continuous improvement.

Dribble – Where designers gain inspiration, feedback, community, and jobs and is your best resource to discover and connect with designers worldwide.

DuckDuckGo – Internet search engine that emphasizes protecting searchers' privacy and avoiding the filter bubble of personalized search results.

E
EF – Education First – International education company that specializes in language training, educational travel, academic degree programs, and cultural exchange.

Effinamazing – Helps amazing companies grow their business with Analytics, Marketing Operations, Marketing Technology, and Automation.

Elastic.co – Builds software to make data usable in real time and at scale for search.

Elevar – Automates data analysis and forecasting for eCommerce businesses.

EmailOctopus – Low-cost email marketing platform offering high deliverability, customized reports and the ability to drip email sequences.

Emsisoft – Keeps Windows computers free from malicious and unwanted software, and reliably prevents phishing and ransomware attacks.

Enterprise Holdings – Parent company of car rental companies Enterprise Rent-A-Car, National Car Rental, Alamo Rent a Car, and Enterprise CarShare.

Epic Industries – Independent, UK based studio, specialising in building games for other providers and operators in the gambling industry.

EXL – American multinational professional services company mainly involved in the operations management and analytics. EXL offers insurance, banking, financial services, utilities, healthcare, travel, transportation and logistics services.
F
FeedForward – Designed to help students track the feedback provided by the instructor or peers and organize it by standard.

Fetch&Funnel – Growth marketing agency purpose-built to connect growing brands with their ideal customers.

Fexa – Facilities intelligence with cutting-edge customization capabilities built for every customer.

Files – Smart Cloud Storage that helps your team collaborate, automate, and get things done.

Filmbot – The modern website and box office ticketing platform for independent cinemas and festivals.

Findify – Artificial Intelligence personalization platform that helps brands of all sizes increase revenue and customer satisfaction.

Fiserv – Global provider of financial services technology. The company's clients include banks, thrifts, credit unions, securities broker dealers, leasing and finance companies, and retailers.

Floranext – Website and POS software solution for local, independent flower shops and large multi-shop operations alike, built especially for the flower industry.

FotoQuirk – Software company specialised in automatic photo personalisation.

G
GaiaApps – Plan trips and record GPS tracks for free, with the best outdoor app. Browse hiking trail maps, hunting units, and scout offroad camping trips.

Gartner – Trusted advisor and an objective resource for more than 15,600 organizations in 100+ countries.

Genuitec – Software development company that operates as an entirely virtual organization.

Github Jobs – Development platform inspired by the way you work. Host and review code, manage projects, and build software alongside 40 million developers.

GitPrime – Aggregates data from git repos, ticketing systems, and pull requests and transforms them into easy to understand insights and reports.

GitLab – Web-based DevOps lifecycle tool that provides a Git-repository manager providing wiki, issue-tracking and CI/CD pipeline features, using an open-source license.

Ghost – Free and open source blogging platform designed to simplify the process of online publishing for individual bloggers as well as online publications.

GlanceHQ.AI – Marketing AI assistant that collates multi-channel marketing data and surfaces hidden insights, opportunities and course corrections all in simple language allowing you to act on the insights.

Google – You know about them. They know EVERYTHING about you 😉

GovernmentCIO – Powerful thought leader focused on helping government clients achieve mission-focused results.

Grand Canyon University – GCU – For-profit private Christian university in Phoenix, Arizona. The largest Christian university in the world.

Grand Canyon Education – GCE – Educational service company that provides an array of support services in the post-secondary education sector.

Graphy App – A place for your team to create beautiful and interactive dashboards. Loaded with data from the apps you already use and love.

Gravity Forms – Create custom forms on WordPress. The easiest-to-use, secure, and reliable form builder plugin.

Groove – Cloud-based help desk software for small businesses. It helps companies to communicate with their customers via email, live chat, social media and phone calls.

Grou.ps – Social graph company known for its core product, a pioneer in the DIY social networking, and GymGroups.

Growth Machine – The agency trusted by Y Combinator startups, growing companies, and Fortune 500 brands to help acquire customers through SEO and content.

H
Hanno – Helps health and wellness companies deliver customer-centered digital experiences.

Harvest – Simple time tracking, fast online invoicing, and powerful reporting software.

HashiCorp – Software company providing open-source tools and commercial products that enable developers, operators and security professionals to provision, secure, run and connect cloud-computing infrastructure.

Haynes & Company – Research and analysis firm that works with institutional investors on their consumer sector investments.

Hilton – Global brand of full-service hotels and resorts and the flagship brand of American multinational hospitality company Hilton.

Heaps Digital Ventures – A team of engineers, designers, marketeers and strategists who work together to build new digital companies and products.

Heroic Labs – Open-source distributed social and realtime server for games and apps.

Hippo Education – Crack team of educators and creative thinkers on a mission to radically change medical education.

Hibu – Makes it easy to grow your business online with a custom website, social marketing and more – all built and managed for you while you run your business.

HoloMeeting – Remote collaboration solution for HoloLens, Immersive Windows Mixed Reality, Desktop and Surface Hub.

Hospital IQ – Provide forecasts of patient demand and prescriptive recommendations that help hospital leaders make better decisions.

Hotjar – See how visitors are really using your website, collect user feedback and turn more visitors into customers.

How-To Geek – Online technology magazine and one of the top 500 websites in the US. Large remote work force.

Hubstaff – Remote company that provides staff monitoring through time tracking software. The company was founded after its co-founders wanted a better way to manage their team of freelancers.

Humana – Health and well-being company. The Company's segments include Retail, Group and Specialty, Healthcare Services and Individual Commercial.

I
Igalia – Open source consultancy specialised in the development of innovative projects and solutions.

Infinity Software Development – Custom software development shop that has been delivering tailored technology solutions to our clients all over the U.S.

Inpsyde – Europe's largest WordPress Agency. With in-depth consulting and conception, we develop solutions for all possible applications.

Input Logic – Launches beautifully crafted products for bold-thinking brands and startups.

Input Output – Research and development company and industry leader in the fields of cryptography and distributed systems.

InsureTechConnect – The world's largest insurtech event. The largest and most comprehensive gathering of tech entrepreneurs, investors and insurance companies.

InterDax – Trade crypto derivatives with up to 100x leverage in the first crypto exchange in the world built by real exchange engineers.

Intuition Machines – Provides machine learning products and services at scale to some of the largest companies in the world

Invide Labs – Automated AI enabled accelerator for undervalued developers.

Invisible Technologies – Business process automation platform which automates repetitive digital work by managing and outsourcing recurring tasks to human agents.

InVision App – Digital product design platform used to make the world's best customer experiences.

Invitae – Leader in advanced medical genetics with a singular mission: to make genetic information affordable and accessible.

J
Jack Henry & Associates – Provider of technology solutions and payment processing services primarily for the financial services industry.

Jefferson Frank – Recruitment specialist working with organizations to find and deliver top AWS professionals.

Jetti – Dropshipping automation for Shopify, Magento and WooCommerce. Sync orders, inventory, shipping & payments.

Johnson & Johnson – American multinational corporation founded in 1886 that develops medical devices, pharmaceutical and consumer packaged goods.

JPMorgan Chase – Leading global financial services firm and one of the largest banking institutions in the United States, with operations worldwide.

Jsgenesis – Develops an open source, blockchain based media system with user governance that will be release to the community when finished.

K
Kalepa Insurance – Delivers decision-support software to commercial insurance underwriters.

Kaplan – Provides educational services to colleges and universities and corporations and businesses, including higher education programs, professional training and certifications, test preparation and student support services.

Kelly Services – Global leader in workforce management solutions offering staffing services to top companies across a variety of industries.

Kforce – Award-winning professional staffing agency that provides strategic partnership in the areas of Technology and Finance staffing.

Knack – Makes it easy to build online databases without coding. Simple, powerful, and backed by world class support.

Knock Homes – A real estate startup that wants to make trading in homes as easy as it is for cars.

K12 – Trusted provider of online learning for many virtual public schools, as well as homeschooling.

L
Landi English – One of the leading online real-time language course providers in China. Remote jobs in multiple departments, not only teaching.

Landing Jobs – Candidate-driven marketplace, dedicated to matching the best tech professionals to the best companies all around Europe.

LanguageLine Solutions – Global leader in interpreting, translation services, localization, and interpreter training.

Last Call Media – Full-service creative agency developing solutions for client goals both online and offline.

Latchel – Offers nationwide medical, dental, and vision coverage. All employees have stock options.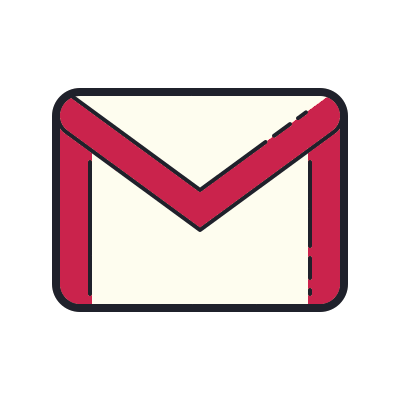 Enjoying This? Want More?
Serious Growth, Delivered To Your Inbox Weekly
Every Sunday, the top 5% of everything I read, watched, listened to and created.
Yes! Give Me Access
LeadCandy – B2B lead generation and prospecting software – powered by reliable business data, with 95% email accuracy guarantee.

Learnlife – Global community of education innovators working together to create a new learning paradigm.

LegalNature – Helps businesses and individuals simplify their legal needs by offering legal documents that are effortless to create and manage.

Leidos – American defense, aviation, information technology, and biomedical research company.

Level12 – Software craftsmanship firm specializing in web and data(base) projects tailor made for their customers.

LexBlog – Legal News & Commentary from LexBlogs's 15000 attorney authors & 1000 publications.

Liberty Healthcare – Leading health and human services management company that operates treatment programs, supports population health, and provides health workforce outsourcing.

Lionbridge – Global leader in translation and localization that partners with brands to break barriers and build bridges all over the world.

Liveops – Hundreds of companies around the world turn to Liveops for its cloud contact center and customer service solutions.

M
Magellan Health – Health care company, focused on special populations, complete pharmacy benefits and other specialty areas of healthcare.

MarsBased – Barcelona-based web & app development consultancy that delivers flawless and tasteful code, crafted with precision by a senior team.

Mars Translation – An industry leader providing top-class translation and localization solutions. Freelance translators get the opportunity to join their platform and earn as much as they want.

MartianCraft – American-based software company. The company has launched mobile and Mac apps such as Briefs and TouchPad.

Mediacurrent – Atlanta-based open source development and digital marketing agency that believes in collaboration, education, and providing predictable results.

MedStack – Privacy compliance automation solution built specifically for the needs of the digital health industry.

Meet Edgar – Social media management tool that automates content re-sharing and optimize social traffic.

MetaRouter – Fast and secure streaming data platform designed for companies with sensitive data.

MindTrust Labs – Global innovation company with roots in software development and digital marketing.

MKG Marketing – Digital marketing agency using Advertising, SEO, and Analytics to build a bridge to your customers.

Modern Tribe – Rapidly growing digital agency with a modern twist.

Motion Recruitment Partners – IT Staffing & Recruiting partner for businesses.

MoveOn – MoveOn members are committed to an inclusive and progressive future. They envision a world marked by equality, sustainability, justice, and love.

Mozilla – Not-for-profit behind the lightning fast Firefox browser. They put people over profit to give everyone more power online.

N
NearSure – Helps American companies augment their software development teams efficiently.

Netdata Inc. – Dynamic, real-time performance monitoring and troubleshooting platform.

Nightwatch – Automated end-to-end testing framework for web applications and websites

Nova Credit – Use your international credit history to get a credit card, loan, apartment rental in the U.S.

Novartis – Global healthcare company based in Switzerland that provides solutions to address the evolving needs of patients worldwide.

Numbrs – Financial technology company based in Switzerland. The company offers an app called Numbrs that aggregates bank account and credit card information and facilitates mobile banking and personal financial planning.

NTT Group – Leading global provider of information and communications technology (ICT) solutions.

O
Octopus Deploy – Automated deployment and release management tool used by leading continuous delivery teams worldwide.

Oddball – High-end boutique dev shop avigates The Way Nerding Out And Narrowing In To Find The Answers A strangely human digital agency.

OhmConnect – Residential demand response software platform that gamifies saving energy when the grid is stressed.

Olio – Mobile app for food-sharing, aiming to reduce food waste. It does this by connecting those with surplus food to those who need or wish to consume such food.

OnceHub – Powers organizations with smart scheduling solutions that shorten time-to-engagement in all phases of the customer lifecycle.

OnTheGoSystems – Develops WordPress plugins, WPML and Toolset. Makes it easier and quicker for users to build a professional website without complex coding.

Open Collective – Lets you manage your finances so everyone can see where money comes from and where it goes.

Open Law Lab – Legal blog/movement to make the law more accessible, more usable, and more engaging.

OpenLaw – Blockchain-based protocol for the creation and execution of legal agreements.

Order Metrics – All in one dashboard for e-commerce companies to discover what's working and what isn't.

Ori – Intelligent infrastructure company evolving the way software interacts with physical infrastructure, to build the next generation of global cloud platforms.

OwlLabs – The leader in immersive video conferencing technology & creator of the 360° smart conference cameras.

P
Pagely – anaged WordPress Hosting provider, delivering flexible, enterprise-grade hosting & support to help businesses effectively scale WP.

Pandable – Results driven SEO consultancy based in Shoreditch, London committed to helping exciting brands around the world.

Parabol – Free online retrospective tool featuring custom templates, powerful analytics, multi-user grouping, rich text editing, integrations and more.

Paradi – The Match.com for language services connecting Users to the best-matched language models given tone, language, and context of a spoken language, throughout a conversation.

PAREXEL – Global provider of biopharmaceutical services. It conducts clinical trials on behalf of its pharmaceutical clients to expedite the drug approval process.

Parallon – Leading provider of healthcare business and operational services. Remote jobs in multiple departments available.

PartnerCentric – The largest woman-owned and fully remote performance marketing agency in the industry.

Parknav – Licenses real-time and static data about street parking to automotive customers.

Paylocity – Cloud-based payroll and human capital management software for small, medium, and large-sized organizations.

Pearson – The technology behind digital learning to help people make progress in their lives through learning.

Philips – Leading health technology company focused on improving people's lives and enabling better outcomes across the health continuum.

Pelcro – Content subscription platform that provides publishers with tools and data to drive subscription revenue from their audience.

Pento – Payroll software for modern UK businesses. Remote jobs in many areas of expertise available.

Perfect Keto – Supplement company and resource center that creates clean, effective supplements that make it easier to stick to the Keto diet.

Pexels – Free stock photos you can use everywhere. Great remote jobs for creatives.

Ping Marketing – Full-stack ISP marketing and advertising agency specializing in online media and customer acquisition.

PSPDFkit – Framework for working with PDF files. Remote jobs of all kinds here, not just tech stuff.

Platform.sh – End-to-end web platform for agile teams. Build, evolve, and scale your website fleet—with zero infrastructure management investment.

PocketSuite – Client messaging, scheduling, and payment processing app designed for independent professionals and small businesses.

Power To Fly – Where women receive expert career advice, free video training, coaching and exclusive access to jobs and events at top companies.

PRA Health Sciences – Global healthcare intelligence partner with everything clients need to take your assets from concept to compound to cure.

Prifina – Offers solutions to manage financial data to enable better financial inclusion.

Productive Power – Helps professionals maximize their productivity through groundbreaking digital training that transforms the way they work.

Protocol Labs – Research, development, and deployment institution for improving Internet technology.

Pubstack – Helps publishers thrive in an increasingly complex programmatic world and take back control.

Pulumi – Open source infrastructure as code SDK enables you to create, deploy, and manage infrastructure on any cloud, using your favorite languages.

R
Reaktiv Studios – Agile VIP WordPress studio, specializing in complex integrations and custom development.

Red Hat – The world's leading provider of enterprise open source solutions, including high-performing Linux, cloud, container, and Kubernetes technologies.

Reedsy – Allows authors to find and work with the best publishing professionals: from developmental editors to book cover designers, publicists and translators.

Rho AI – Builds customized data science products and services to solve real-world problems. Remote jobs are available in some departments.

Riotly Social Media – Helps grow businesses by increasing real Instagram followers through engagement.

Roadtrippers – Web based software application, mobile app, and content provider that helps travelers plan road trips.

RocketAir – Full-service product design and branding agency reimagining the human experience in our digital world.

Robert Half International – Global human resource consulting firm credited as being the world's first and largest accounting and finance staffing firm, with over 345 locations worldwide.

Rotunda Software – Small team focused on creating innovative products that solve meaningful problems.

Routable – The simplest way to send and receive business-to-business (B2B) payments.

S
SAIC – Science Applications International Corporation – The largest employee-owned research and engineering company in the United States.

Salesforce – American cloud-based software company providing customer-relationship management service and also sells a complementary suite of enterprise applications focused on customer service, marketing automation, analytics, and application development.

SAP – European multinational software corporation that makes enterprise software to manage business operations and customer relations.

Scrapinghub – Turns websites into data with the world's leading web scraping services & tool. Many remote jobs here.

Scott's Cheap Flights – The world's best flight deals. Save heaps on your next summer vacation, holiday getaway or dream trip to a bucket list destination.

Sutherland – Business process and digital transformation company with over 10,000 employees. Remote jobs are becoming more common at this company.

Student Loan Hero – The smartest way for student loan borrowers to repay student loans, saving time, money and frustration.

Stryker – Fortune 500 medical technologies firm with products including implants used in joint replacement and trauma surgeries.

Sodexo – French food services and facilities management company with 470,000 employees and a presence in 67 countries.

Stack Overflow – The largest, most trusted online community for developers to learn, share​ ​their programming ​knowledge, and build their careers.

Stripe – American technology company based in San Francisco, California. Its software allows individuals and businesses to make and receive payments over the Internet.

SYKES – American multinational business process outsourcing provide also offering outsourcing services, IT consulting and IT-enabled services, such as technical support and customer service.

Syneos Health – The world's only fully integrated biopharmaceutical solutions organization.

T
Teamweek – (Now called Toggl Plan) is an online project planning software with a team calendar. As a kinder, gentler version of Gantt charts, it helps managers respond to change faster.

The Hartford – Business, home and car insurance.

The Sweethome – Online platform that offers home décor, furniture, appliances, and tools for sale.

The Wirecutter – Tests and reviews the best tech, appliances, gear, and more.

Thermo Fisher Scientific – U.S.-based provisioner of scientific instrumentation, reagents and consumables, and software and services to healthcare, life science, and other laboratories in academia, government, and industry.

TTEC – Global customer experience (CX) technology and services company focused on the design, implementation, and delivery of exceptional CX.

TranscribeMe – Fast, affordable, and high accuracy audio and video transcription services.

Transcom – Worldwide customer service portfolio designed around creating smarter people experiences, increasing loyalty and driving growth.

Trello – Web-based Kanban-style list-making application which is a subsidiary of Atlassian.

Toggl – Time tracking app that offers online time tracking and reporting services through their website along with mobile and desktop applications.

Toptal – Global remote company that provides a freelancing platform that connects businesses with software engineers, designers, and business consultants. This place literally provides remote jobs to freelancers, and offers remote jobs working with Toptal diretly too.

TrustHCS – Health information management consultancy committed to supporting the revenue integrity efforts of healthcare clients.

Twilio – Twilio allows software developers to programmatically make and receive phone calls, send and receive text messages, and perform other communication functions using its web service APIs.

U
UnitedHealth Group – Managed health care company that offers health care products and insurance services.

Ultimate Software – Specializes in HR software solutions and HR payroll to help you improve your company's human capital management and benefits.

U.S. Department of Commerce – The mission of the Department is to create the conditions for economic growth and opportunity.

V
VIPKID – Teachers inspire students all across China as they lead one-on-one English classes. Hundreds of remote jobs teaching.

VMware – Global leader in cloud infrastructure & digital workspace technology, accelerates digital transformation for evolving IT environments.

VocoVision – Innovative children's speech therapy telepractice program.

W
Wayfair – American e-commerce company that sells furniture and home-goods.

Wells Fargo – American multinational financial services company. The world's fourth-largest bank by market capitalization and the fourth largest bank in the US by total assets.

Williams-Sonoma – American publicly traded consumer retail company that sells kitchen-wares and home furnishings.

World Travel Holdings – Specializes in selling dream vacations to millions of customers and is one of the USA's largest distributors of cruises.

Working Solutions – Leader in on-demand contact center outsourcing, with operations in the United States and Canada.

X
XEROX – Workplace solutions, document management and digital printing technologies to help organizations communicate, connect and work.

Z
Zapier – Global remote company that allows end users to integrate the web applications they use. Large selection of remote jobs.
Zoom – Leader in modern enterprise video communications, with an easy, reliable cloud platform for video and audio conferencing, chat, and webinars.

And there you have it.

The most comprehensive work from home, virtual jobs list available online.

But…its only as good if we keep it updated. So I'm calling on you to help me.

If you know of any companies offering remote jobs that are not in the list, please let me know.

I believe remote jobs are the future for most industries and helping transition people into working from home is a positive step for our collective future.

If you need help securing remote jobs, let me know!

My Voicelink.fm lets you record a voicenote for me.

Ask me any question you have about remote jobs and I'll answer your question on our podcast.

Lastly, if you got value from our remote jobs list, please share it!