It's not all cocktails and laptops around the pool.

OK it is, but only for Instagram! 📸 No one really works like that.

A lot of digital nomad blogs try to "sell the dream" and whilst full time travel really is wonderful and we're totally blessed and privileged – its not all roses. 🌹

With every choice comes consequence. So we polled some of our favourite digital nomads and travel bloggers about the unspoken…

What do you secretly hate about long term travel?

Let's go!
Alex Walner aka Swedish Nomad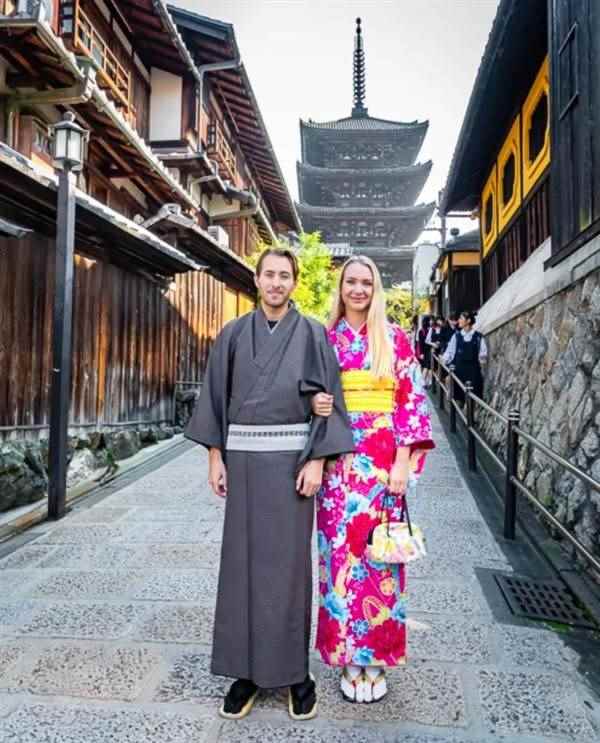 There is more or less only one thing that I really dislike about traveling, and that is having to travel to and from the airport, and having to be there 2-3 hours in advance. Just to be sure that you make it on your flight.

Many times, almost a full day of your life disappear just because airports often are located outside the cities. And then, if you don't arrive at the airport 2-3 hours before. Something might happen along the way to the airport or something might delay on the airport, making it stressful to catch the flight.

I know there are things one can do to improve their airport experience. But it's primarily the time that I don't enjoy wasting and losing when flying.
About:

Alex Waltner a.k.a., Swedish Nomad is a Malaga, Spain based professional travel blogger and Photographer that's visited over 60 countries since 2013.

Instagram: https://instagram.com/swedishnomad
Website: https://www.swedishnomad.com/
Sat and Dan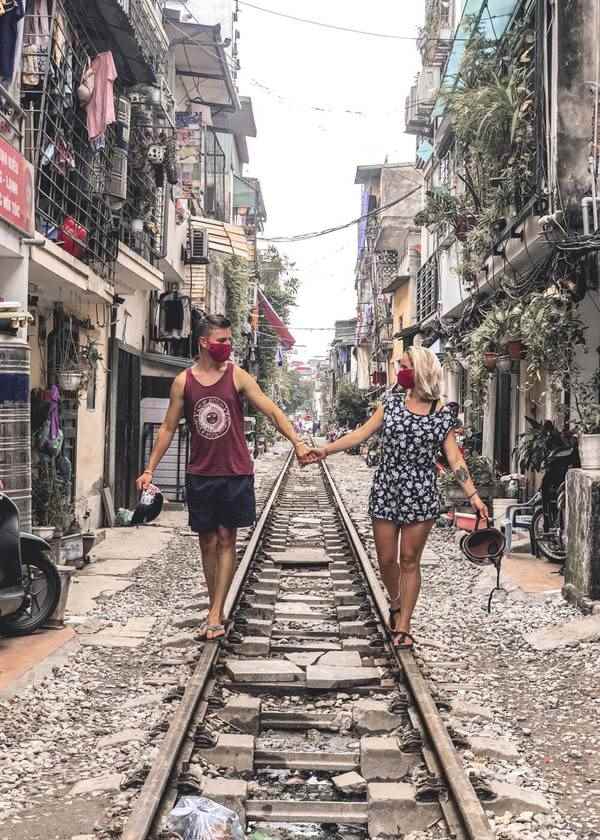 What do we secretly hate about travelling the world? Not having enough baggage space for all of the souvenirs and dresses that 'WE' (*Saterra) collect 😂
About:

Saterra & Daniel are a Social Media Influencer Couple known as 'Sat & Dan' and are a UK based company specialising in 1:1 healthy living mentorship programs as well as a recipe blog based around Vegan/Plant Based cuisine.
Instagram: https://www.instagram.com/satndan/
Website: www.Sat-Dan.com

P.S check out my podcast episode with these two – still my fave episode so far.
Ed Salamanca – Business Finance Expert
What do I secretly hate about travelling the world? There really isn't much I don't like but if I had to pick something it's being forced to sometimes check in my carry on bag at the airport. I travel light and rather leave the airport soon as I can to soak up the local vibe.
About:
Ed gained his financial freedom years ago and now spends his time travelling the planet while helping business owners finance growth and secure lucrative exits.
Instagram: https://www.instagram.com/end.nyc.seeking.affilliates/
Peter Scott – Earth Family Travel
Peter Scott he Daddy of Earth Family Travel was one of our early guests on the podcast, check out his excellent episode here: How To Travel The World Full-Time With Kids
Travelling long-term with young kids poses it's own set of difficulties, especially when you are travelling during a global pandemic.

One of the hardest things to cope with travelling through South-East Asia is dealing with waste, garbage and pollution in general. We've been in Thailand, Laos and Vietnam there is almost no recycling at all and we have struggled with throwing plastic, bottles and cans in the garbage.

Seeing the litter in parks, streets, rivers, and clogging waterways does detract from our enjoyment of our surroundings. When we stayed in South Korea for one month we had one bag or garbage because almost EVERYTHING is recycled.
The other thing that we dislike while travelling through South-East Asia is the lack of clear sidewalks and the difficulties that pedestrians face while trying to navigate urban environments. This becomes more pronounced when you enjoy walking, are afraid of driving a motorbike, and have to hold the hand of a tiny human. Navigating the sidewalks that have become motorbike parking can be challenging, even when you are on your own. We have gained a lot of experience trying to cross the streets without crosswalks or pedestrian traffic lights but it is always slightly nerve wracking when you are doing it with young children.
About:

We are a family from Vancouver, Canada. In June 2019 we sold our home, quit our jobs and decided to travel indefinitely while worldschooling our 2 young kids along the way. We are travelling slowly, on a tight budget with carry-on luggage only. We have been in Vietnam since January 2020 and we are still trying to figure-out our next move.
Instagram: https://www.instagram.com/earthfamilytravel/
Website: https://www.earthfamilytravel.com/
Summer Emily – Forgotten Passport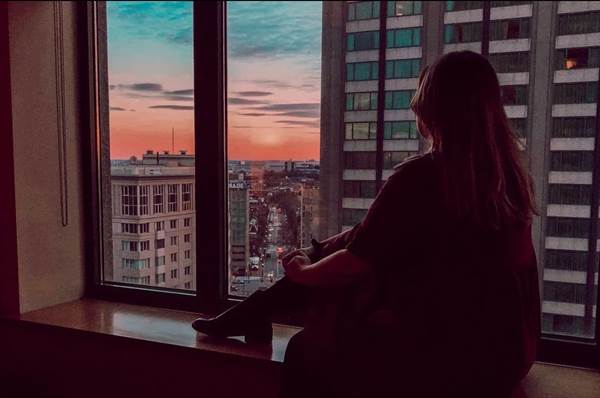 The one thing I secretly hate about travelling the world – turbulence on planes! I love the feeling of going up in the plane and knowing I'm going somewhere, but there is something about turbulence which absolutely terrifies me. Makes travelling long haul slightly harder, but knowing I'm going to visit somewhere new and exciting makes it worth it!
About:
Summer is 26 and lives in London, UK. She works in the city and spends her weekends travelling with some highlights over the years include living in Fiji doing Shark Conservation and exploring Greenland whilst working on a cruise ship.
Instagram: https://www.instagram.com/forgottenpassport
Ana Ojha – Ana's World
One thing that I hate about traveling is feeling under the weather or having no immunity against foreign illnesses. The worst part is when you're on a travel assignment and get sick. You don't have the luxury to sleep in your hotel's comfy bed all day as you've got a limited time to meet your deadlines. Now, with the current COVID19 pandemic, the new normal is challenging. Health comes first and I'd encourage people to take care of themselves even post-pandemic. Try to take as many precautions as you can because nobody likes getting sick on the road.
About:
A wanderer at heart, toastmaster, digital marketer and founder of an award-winning travel and style blog Ana's World. She ditched her corporate life in 2015 and has been leading a nomadic laptop lifestyle. Ana is an ex-contributor to Huff Post and has been featured in multiple publications. In her free time, you'll find her either planning about her next trip or navigating the streets of any city on Google Earth.
Instagram: https://www.instagram.com/ana__s__world/
Website: https://www.anamikaojha.com/
Miriam Isaac – Co-Founder Veganing.co
I love travel, but I hate that I can't have all of my clothes with me. Aside from that, not having my kitchen means I can't cook even though we stay in AirBnBs with kitchens, its not the same! Having all of my ingredients and equipment with me would make a big difference.
About:
Miriam Isaac is the co-founder of Veganing.co – a blog focusing on beauty, food and fashion without the cruelty. She also helps brands blow up their social media accounts while travelling full time.
Instagram: https://www.instagram.com/mimi_the_dreamer_/
Website: https://veganing.co/
Andrew Macleane – Macleane Family Adventure
Visas! I had done research prior to our trip abroad, but had somehow managed to underestimate just how much time and money it would consume.

For example, I had been to Thailand many times, where they offer a free 30 day on arrival tourist visa (we've been travelling exclusively on tourist Visas as we didn't intend to stay anywhere too long- Wunderlust is incurable!).

Anyways, you can renew it in country for another 30 days for around 100 CAD (65-70 USD) or you can always just run to one of its neighbours, come back, and get another free 30 days. Easy, right? It is… Until there's 4 of you… and you want to stay 3-4 months. Those renewals hit 400$ CAD for a month and you're at customs for 2-5 hours (we'll never forget when our then 3 year old was puking into a bag while the customs officer waited patiently to take his photo). The border run to Myanmar, while it only cost about a 100$ (bus + Myanmar border fees), takes 11 hours AND I read nowhere beforehand that you're only allowed to do that on a land crossing twice a year, after that you need to fly somewhere. After it was all said and done we wound up spending about 900$ and taking 3 days to enable us to stay in Thailand for that time. It seems to me it would have been much more efficient to just charge us a fee when we landed in Bangkok and save us, as well as their immigration/border personnel, a whole lot of time!

Vietnam offered a 3 month tourist "visa on arrival" program. Only it wasn't on arrival, you did it all ahead of time through an agent online and you would not be allowed on the plane without those documents (I forget the cost, though it was reasonable). Then once we arrived in Hanoi we sat in customs for HOURS. I'm not sure what was actually done ahead of time or what they were doing, but clearly their concept of "on arrival" was very different than mine. After our 3 months were up, we renewed for another 2 months at a whopping 1200$ and 10 working days to process for the 4 of us!

We had intended to do a long stretch in Sri Lanka too, and while COVID has completely thrown that out the window as a realistic possibility, I understand they're now up to 100 USD per person for a 30 day visa, renewable up to 6 months, BUT you must go back to Colombo each time to do the paperwork and pay the fee, not exactly all that appealing.

Anyways, all this to say that after more than a year on the road a countries visa situation is much, much higher up the list of our priorities, and its appeal, than when we left Canada in summer 2019. If Sri Lanka opened tomorrow, we would absolutely go!…. For a month, but unlikely longer. Now, Georgia? Georgia traditionally offers a free 360 day tourist visa!

Combine that with all the cheese they produce and these four Canadians will be on a one way flight to Tbilisi ASAP as soon as they open!
About:
We left home July, 2019 and expect to be home Summer '21. We are travelling with our 2 boys in search of an adventure. From CA and currently in Vietnam.
Instagram: https://www.instagram.com/maclean_family_adventure/
Website: https://macleanfamilyadventure.com/
Ana Cunniffe – Honeycomb Business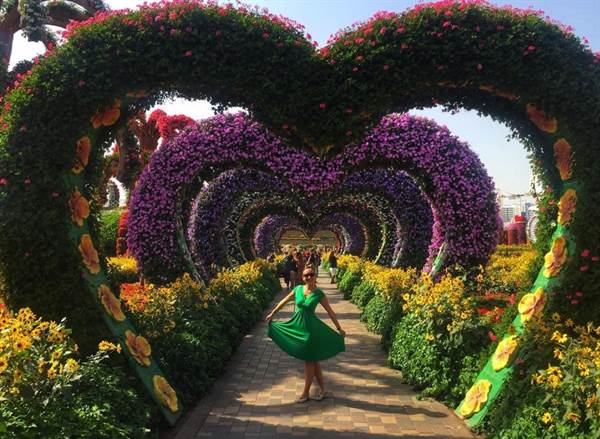 I hate spending so many hours at the airport and it can be hard to make friends when you're moving a lot but the thing I hate most is working alone and not having a base.

Travelling the world is amazing, seeing new places, meeting new people but in the end you're alone most of the time.

Spending most of your time working in your apartment or a coffee shop sounds like fun, but it can be hard to focus on your work and lonely at times.
About:
Ana Cunniffe is a Social Media Manager, remote accountant and founder of Honeycomb Business. She splits her time working between Belgrade and Manchester.
Instagram: https://www.instagram.com/honeycomb_business/
Skye Khilji – Founder of Free The Wage Slave
After 36 countries and 3 years "on the road" full time, I realised I hate travelling.

Stupid for someone who writes the Free The Wage Slave blog and encourages people to travel full time.

To be clear, I LOVE being in each place, discovering the hidden charms of each city – but I DESPISE the process of getting from place A to place B.

I'm allergic to wasted time and airports and shuttles love to suck a whole day out of my schedule which takes me a while to adjust from.

Apart from that, I get angry when the WIFI doesn't work in my AirBnB or hotel. Thankfully the ZTE Mobile Wifi box saves me and keeps me connected.
About:

I'm the founder of this blog, you can read more about me here.

Instagram: https://www.instagram.com/skyeiam/
Website: You're on it right now 😆
Wrapping Up
We hope this post gives you a more balanced view of the realities of long-term travel. We felt it was important to showcase that so you have the full picture before you decide to venture out into the world.

Did this post help you? Let us know in the comments.